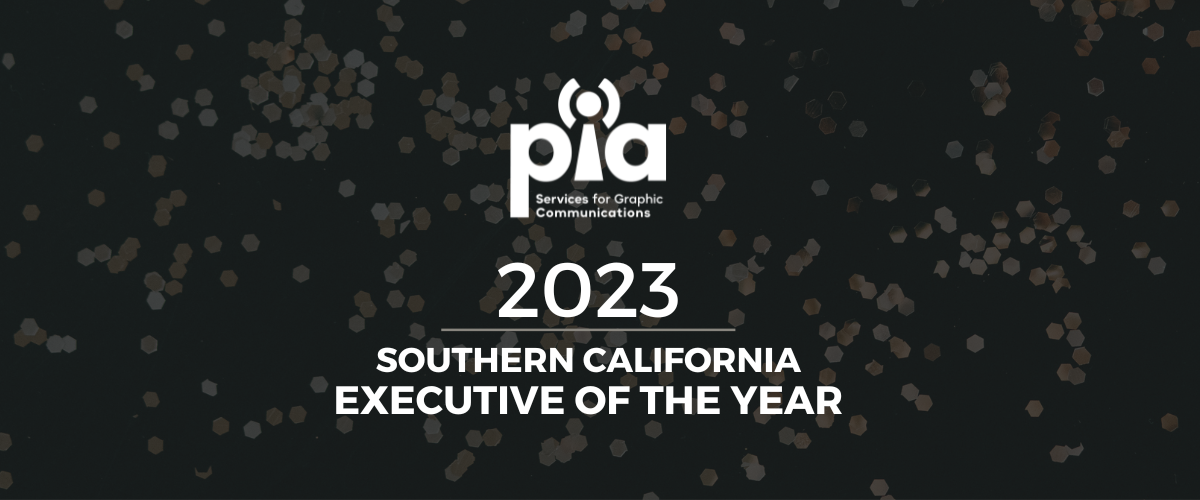 Los Angeles, California—PIA announces the selection of Mark L. Barbour, Executive Director and Founding Curator of the International Printing Museum in Carson, California, as the PIA 2023 Southern California Executive of the Year. "Mark was chosen for this honor because of his tireless efforts to preserve the legacy of printing through the preservation of the machines, tools and artifacts of the printing industry, and the innovative ways he uses these to bring history alive for adults and youth alike," says Lou Caron, PIA President/CEO.
While earning his Graphic Communication degree from Cal Poly San Luis Obispo, Mark worked as the student curator of the university's Shakespeare Press Printing Museum. This experience developed his interest in printing history and for using that history to inspire others. This led to Mark helping to found the International Printing Museum in 1988.
Mark was instrumental in establishing the Museum with the Ernest A. Lindner Collection of Antique Printing Machinery and has since grown the collection to included working printing presses dating back to 1806 and building an extensive collection of type, including the Dave Peat Collection and the Smithsonian Collection. Mark's vision and passion have been dedicated to the history of printing by developing a broad base of financial support for the Museum as well as its many creative programs. Instead of just presiding over a warehouse collection of antique printing presses and type, he has used the collections as a springboard for bringing the study of American and world history, civics, great inventions and discoveries, art and literacy to life for audiences of all ages
The long list of ongoing programs that Mark has created include the innovative Museum on Wheels, a mobile exhibit featuring Ben Franklin's printing shop that travels to schools in the Western States; the annual Los Angeles Printers Fair; the Book Arts Institute (a 4,000 square foot teaching lab); curriculum-based tours for 15,000 students annually; merit badge workshops for scouts, boys and girls; and much more.
Since the Museum's founding, Mark has also been regularly engaged as a consultant for film and television on the subject of printing. The printing presses that have appeared in many films and shows often have been rented from the Printing Museum's collections, ensuring an accurate depiction of how the equipment would have been used during the time period depicted.
Over the years Mark has been the recipient of a variety of industry awards. These have included PIA's Pioneer of the Year Award in 1995, the Excellence in Education 
Award from PIA and the Graphic Arts and Technical Foundation (GATF) in 2008, and, most recently, the American Printing History Association's 2023 Institutional Award.